Flash Animation Online Course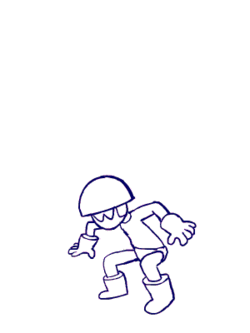 This site is entirely free and intended for stuents of animation with a basic understanding of traditional animation and wanting to explore how to use Flash as a digital animation tool. If you would like some feedback on your completed tests, feel free to send me your files, I'll gladly make comments and suggestions on how to improve your work. My email: ron.doucet@gmail.com Donations to this site can be made here to help keep it going.



---
Introduction:

In the 1930's Walt Disney helped to set up drawing classes for his animators. The objective of these classes was to teach the animators a new way to animate objects to make them more life like. The students studied the movements of the human figure and various animals. They would play clips from live action movies over and over just to study the different aspects of the actions. Through time a set of procedures and principles were used to help teach these newly discovered methods to other animators. These principles are still used today for every type of animation.
They are:

---
Required Viewing - Learn all the fundamantals of Flash Tools and Functions: Required Tools: Flash, Wacom Tablet, Flash Player.

---
Week 1
Introduction to Animation Basics in Flash by Harry Partridge:



In these tutorials, master animator Alex Butera casually goes through basic traditional animation techniques for Flash. There's a lot to learn in Flash, but these will hopefully make the program seem less daunting. Thankfully, Flash itself doesn't have much crazy technical stuff to it, but here's some basics:






---
Test 01 | Pendulum Swing with Symbols |
> Guide to the Graph Editor
Sample:
| Bouncing Ball with Symbols |
> Tutorial on Timing
> Tutorial on Spacing

Sample:
| Camera Moves |
> Step-by-Step Tutorial
Sample:
| Tween FX |
Sample:
| BG Clean-up |
> View Samples
> Tips on Cleaning & Rendering Line Art
> Tips on Inking Techniques
> Tips on Painting in Flash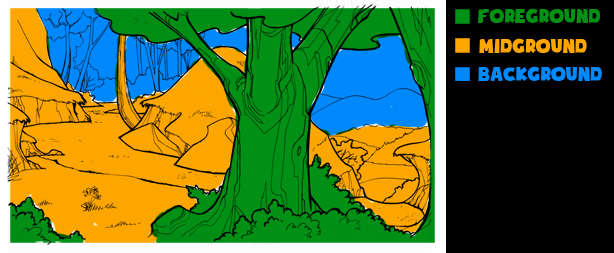 If you've only been using a mouse to animate up until now, then obviously this is where you need an Intuos/Bamboo tablet, or (if you're extra fancy) a monitor tablet from Cintiq / Yiynova / Monoprice.

If you're brand new to using a stylus pen, don't worry, all digital artists and animators eventually go from traditional pencil & paper to this technological device, it might take a few days to get fast and proficient with it. All animated television and film productions require you to be familiar with one. After a few hours of sketching and doodling on a tablet, you'll begin to work with the same ease and speed as regular pencil & paper.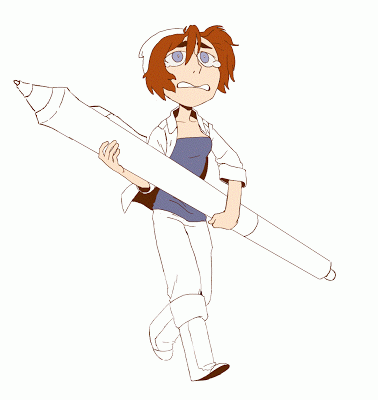 ---
Test 07 | Motion Recreation |
Reference Guide:


Activate the Onion Skin and adjust the keys on the timeline until the spacing looks close to this: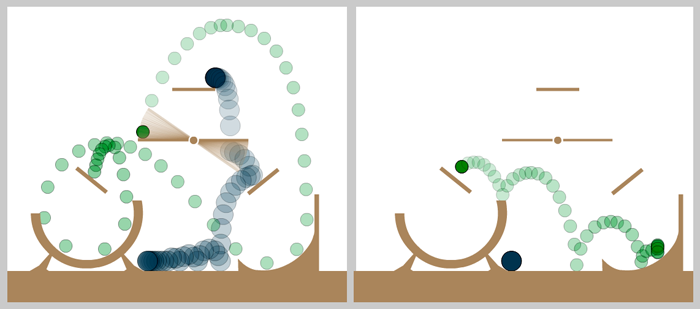 > Arcs and Spacing
> Easing In and Out
> Timing in Animation
> Path of Action Tips
> Article about timing, spacing, weight, balance, and arcs

Spacing refers to the frame by frame displacement of the moving elements. If the element is accelerating, the spacing increases from frame to frame. If it's decelerating, the spacing decreases. Everything that is moving is either accelerating or decelerating. The farther apart the spacing is; the faster the action, the closer together; the slower the action.

[ Animation Physics Lessons ]
Paths of Action and Arcs
These tutorials extend the basic concept of motion to paths of action, such as parabolic and circular arcs.

---
Week 3
---
Test 08 | Model Pack Clean-up |
> Sample 1 > Sample 2
> Tips on Inking



---
Test 09 | Headturn |
> The Anatomy of a Head Turn
Sample: